Design process
Step 1: Mind Map
First, I created a mind map. This was an excellent exercise to broaden the boundaries of thinking, expose hidden connections, and think "outside of the box".
Not sure what mind map is? Read about it.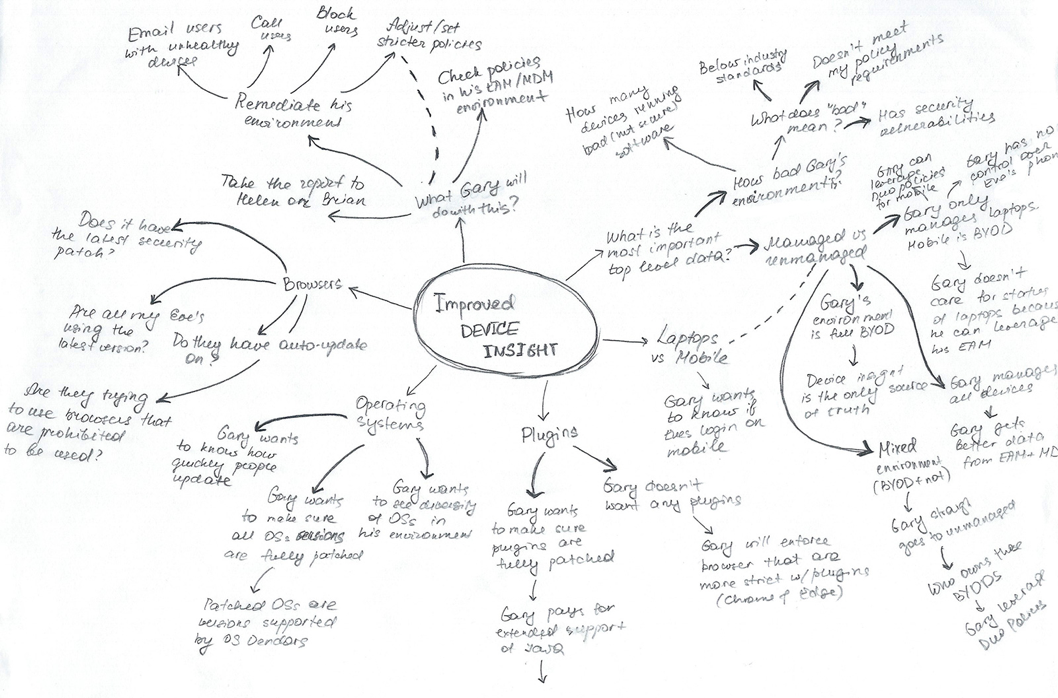 Step 2: Sketching ideas
Pencil and paper are the cheapest and most rapid ways to iterate upon your ideas. I shared the sketches with my engineers and PMs and showed them to customers to get early validations.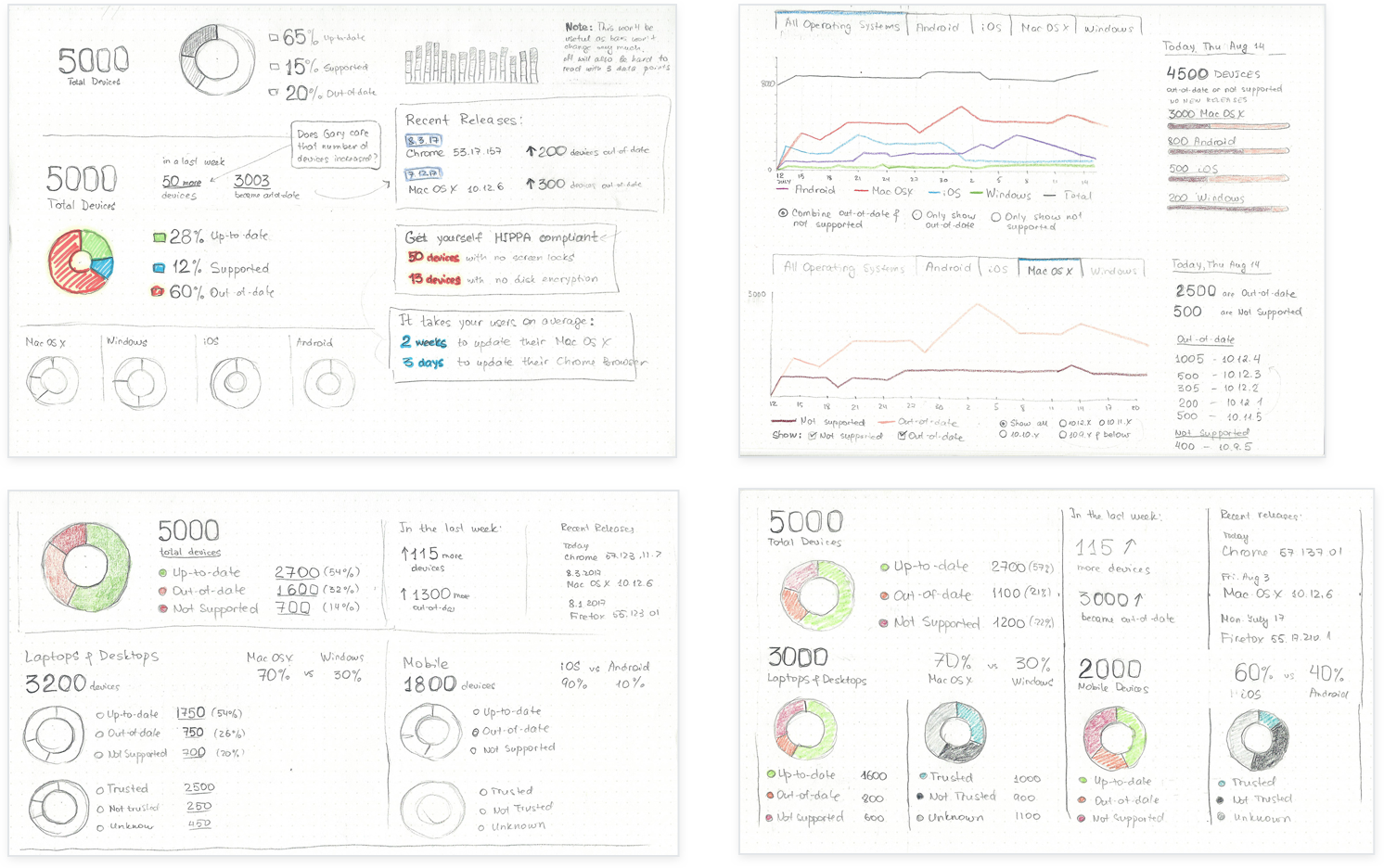 Step 3: Rough mockups and UX interviews
Rough mockups is something in between wireframes and hi-fidelity sketches. The goal here is not to decide on visuals, but rather find a solution. I use rough mockups to start conversations with our customers, something that at Duo we call "UX interviews". These interviews help me define:
- Are we on the right track?
- Is there data that is missing?
- Can our customers take actions on the displayed data?
- Is the terminology something that a customer understands and speaks?
Feedback from these UX interviews helps me to iterate very quick and converge to find a solution.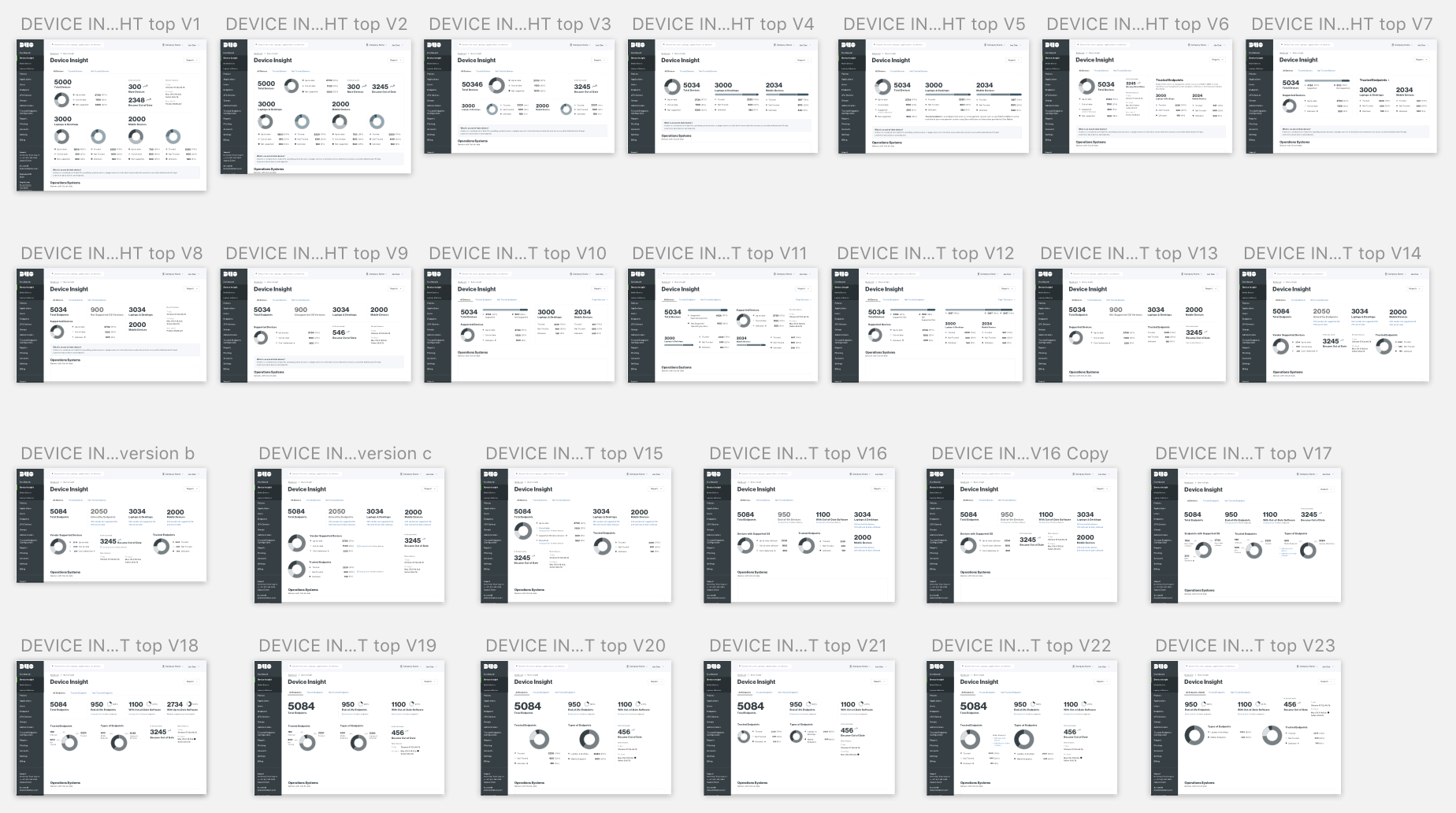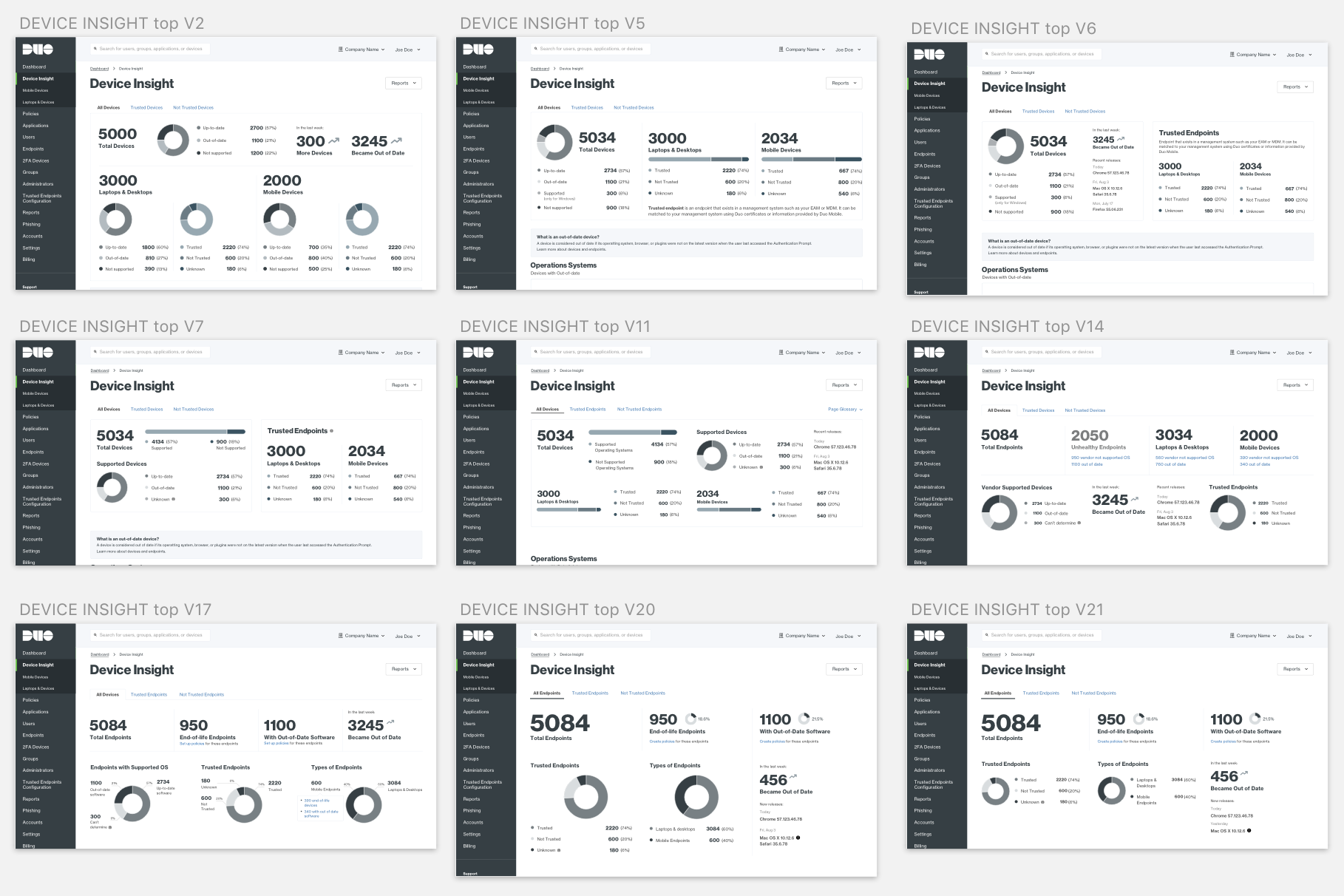 UX interviews are also great opportunities to bring everyone on the same page. I made it mandatory for my engineers to attend at least a few of these calls.
Step 4: Hi-fidelity prototypes and usability testing
Now it's time to create hi-resolution mockups that will be used to create clickable prototype via Marvel app. We use these prototypes to do usability testing with customers as well as internal stakeholders.